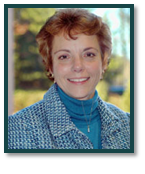 Jean Runyon
Virtual Campus Dean
Anne Arundel Community College
Jean Runyon provides leadership and vision for the creation, continuous planning, and evaluation of distance education, learning outcomes assessment, prior learning assessment, institutional professional development, special sessions, military/veterans initiatives, weekend college and off-campus programs at Anne Arundel Community College (http://www.aacc.edu). Her students and her peers recognize Jean Runyon as a superior instructor in traditional and eLearning instructional environments. She has demonstrated excellence in teaching throughout her 31-year career as an educator.
Runyon is the 2010-2012 chair of the Instructional Technology Council (http://www.itcnetwork.org/). The Instructional Technology Council (ITC), an affiliated council of the American Association of Community Colleges (AACC), has represented higher education institutions involved in distance education throughout the United States and Canada since 1977. The ITC provides exceptional leadership and professional development opportunities to its network of eLearning experts by advocating, collaborating, researching, and sharing exemplary, innovative practices and potential in learning technologies. Runyon also serves on AACC's Commission on Research, Technology and Emerging Trends. She is Vice-Chair, Board of Directors, for MarylandOnline (http://www.marylandonline.org/), a state-wide consortium of two- and four-year institutions and serves on the board of Maryland Distance Learning Association. She is actively involved in the Quality Matters Program (http://www.qualitymatters.org), conducts course peer review training, is a master peer reviewer and is a member of the Quality Matters Academic Advisory Council.
Meeting the 21st-Century Vision through eLearning: Access, Completion, Success
Many two- and four-year institutions consider online learning central to their mission of providing adults with access to academic, professional, and personal enrichment opportunities. More than half of all online students are enrolled at community colleges. Several reports suggested that students enrolled in online courses are more likely to withdraw or to be unsuccessful than are students who take courses in a traditional or blended environment. This session will highlight promising approaches and best practices designed to promote access, quality, and student success.